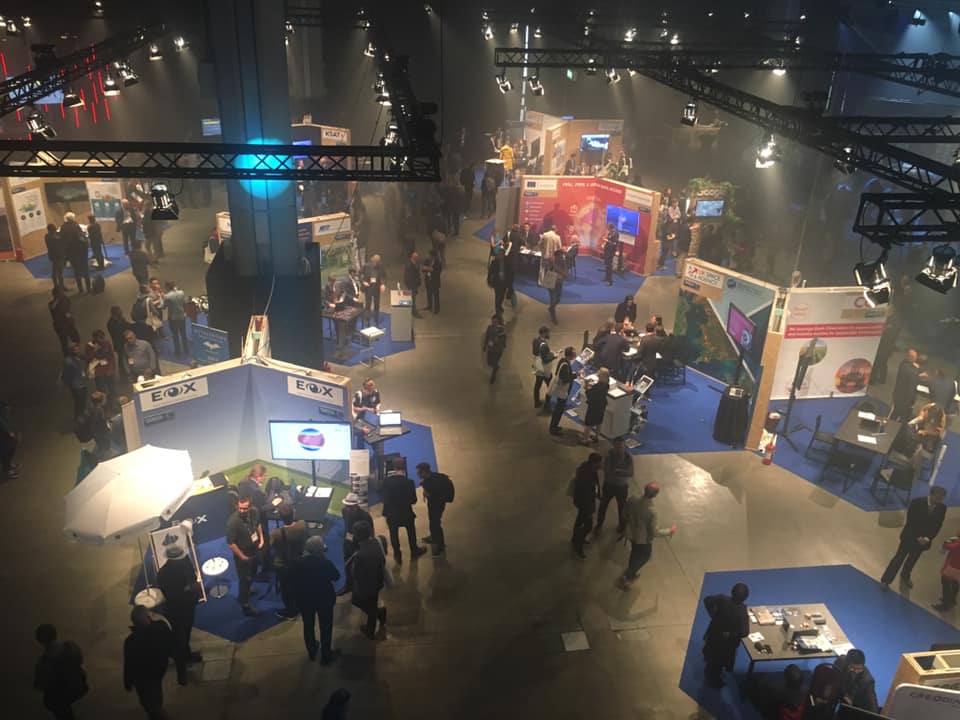 The European Space Agency holds a huge forum once every three years – the ESA Living Planet Symposium. This year's great event took place in Milan. Thanks to the cooperation agreement with JRC EC our friendly company is again in the assembly.
The first day of LPS was very productive. We were discussing satellite soil moisture products and validating Sen-5P / TROPOMI air quality data.
Large number of satellite products. Global soil moisture maps are provided weekly (3 km) and 1 km every 2 weeks.
The validation results of Sen-5P are very positive. Therefore, our Satellite Atmosphere Fusion Engine for Air Quality service based on this data will be very reliable.
The second day of LPS was so excited, as well as the first. It was held under the banner of Sustainable Development Goals – with sectional sessions throughout the day and a poster section. We were no exception – we presented our results on the GEOEssential project on soil productivity monitoring in Ukraine. Our team has introduced a new methodology for SDG indicator 2.4.1 calculation and analysis.