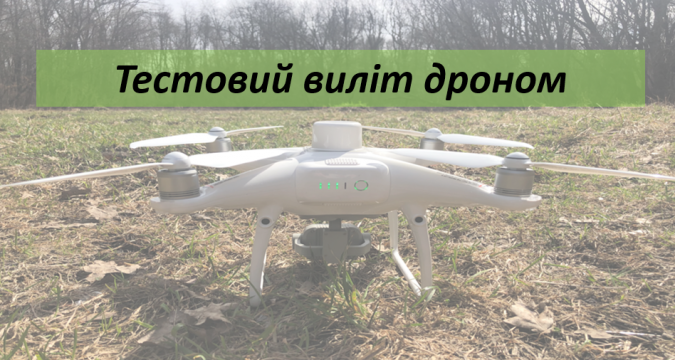 April 3, 2021, there was our first test flight drones!
Specialists working on the project «Intelligent models and methods for determining land degradation indicators based on satellite data», which was nominated for the competition by the Igor Sikorsky Kyiv Polytechnic Institute, and was chosen the winner of the competition by the National Research Foundation of Ukraine, today worked on the establishment of work with the drone, which was purchased within the project in the company DroneUA, explored its capabilities and parameters.
The use of drones in research, including its range of channels and high spatial resolution of products, will help in the process of collecting ground data to analyze the condition of agricultural fields, calibration and validation of biophysical models, and with its use will be easier to collect samples by forest type.
In general, the project aims to develop a methodology for agricultural land productivity assessment and forest degradation based on satellite data and biophysical modeling.
It should be noted that working with a drone is a difficult task: from calibrating the device to controlling it. Therefore, we look forward to the next adventures when the active season of ground data collection begins.