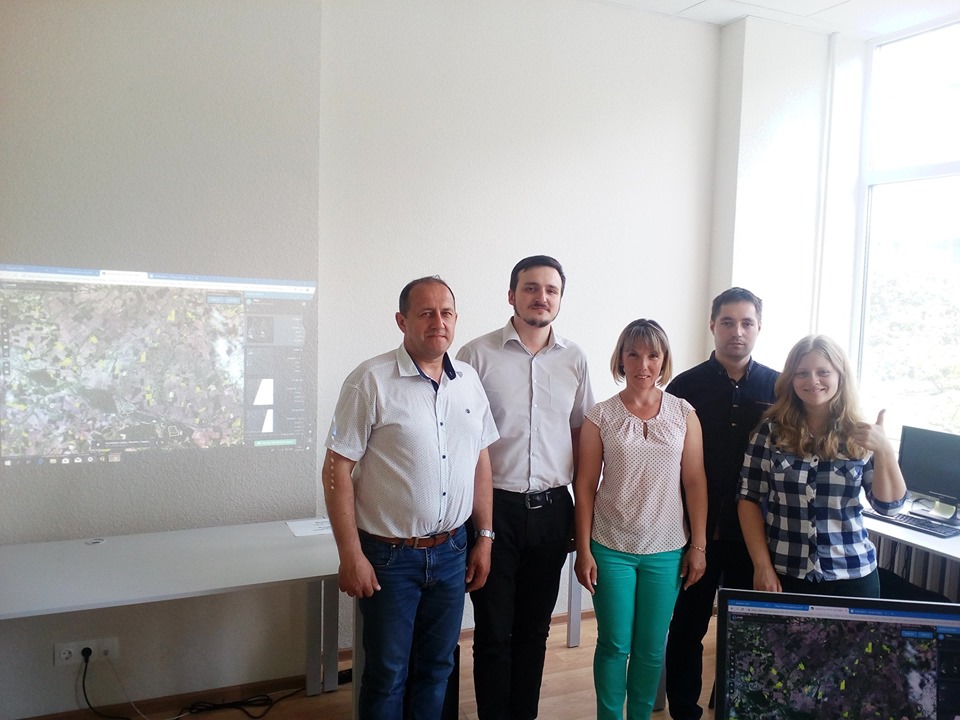 Training was held on May 22, 23 and 24. In order to learn how to handle geospatial data and perform basic functions associated with these indicators, the representatives of the regional administration visited our laboratory.
Our staff held an event "GIS technology to analysts, local and state authorities", and dealt with the following issues:
worked with the classification map, coloring it in different colors according to the type of land cover and store in various formats (raster and vector);
taught to count the areas of certain crops within the village councils, districts, fields, or the region as a whole using the module "Zonal statistics";
considered satellite data, their sources and modes of loading, display variants of spectral channels;
show the use of maps for several years, in order to show that it is possible to track rotation crops in the same field for years;
followed the changes in the forest, urban agglomerations, find fires and floods.
The training was a part of the World Bank's "Support of Transparent Land Use in Ukraine" project, implemented in collaboration with the Institute for Space Research and EOS. The training was held in a positive and friendly atmosphere.
Our guests were pleasantly impressed and said they would love to come again.