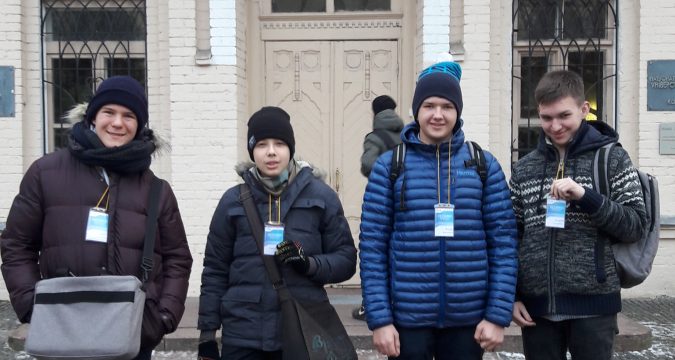 Congratulations to winners of Ukrainian contest" Techno Ukraine 2020″, national stage of international competition scientific and technical creativity of pupils ISEF-2020 (Official International Science & Engineering Fair (ISEF) Group) – as part of the IX Festival of Innovative Projects " Sikorsky Challenge 2020″!!!
The protection of projects and the awarding of prizes took place on February 4-7, 2020 on the basis of KPI named after Igor Sikorsky !
Our pupils of Institute of Space Research of NAS of Ukraine and State Academy of Sciences of Ukraine and Noosphere Engineering School, presented their projects in category 2. INFORMATION TECHNOLOGIES 2.2 System software:
1. ІТ-30 "What do we inhale?": Geospatial air quality assessment service in Ukraine – UN-SDG 11.6.2 indicator.
Team: Shelestov Artem, Matviyuk Sviatoslav pupils of Technical Lyceum of NTUU "KPI" – the 3d place
Head: Mathematics teacher Inna Kutovenko
2. ІТ-34 "Clean soil": study the effect of emissions from the burning of stubble on soil fertility.
Team: Vasilyev Fedir, Andriy Olkhovych pupils of the Ukrainian Physical and Mathematical Lyceum (UPML) of KNU named after Taras Shevchenko – the 4th place
Head: Volodymyr Vasilyev
Project Mentor: Leo Shumilo
Winners of the competition received prestigious prizes from one of the largest global companies in the field of telecommunications company Huawei: headphones powerbank.
From dream to action is just one step !!!