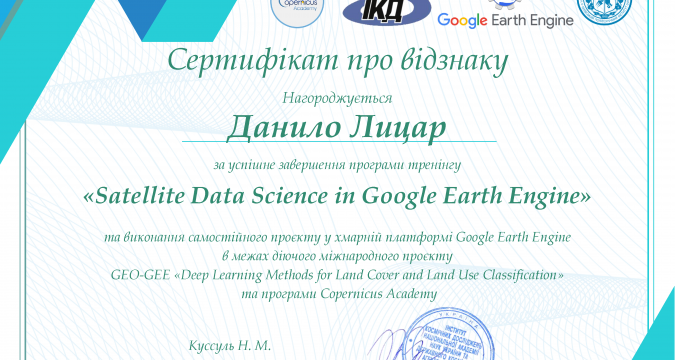 On December 16, 2020, a solemn online presentation of certificates for the successful completion of the training program "Satellite data science in Google Earth Engine" took place!
For several weeks the students of National Technical University of Ukraine "Kyiv Polytechnic Institute named after Igor Sikorsky" are engaged in the European Space Community Copernicus Academy program, which is implemented in Ukraine by Space Research Institute of the National Academy of Sciences of Ukraine and the State Space Agency of Ukraine. The three finalists reached the last stage of the program, as a result  they developed their own projects within  the international current project GEO-GEE "Deep Learning Methods for Land Cover and Land Use Classification" !!!
Congratulations to the guys with the victory!