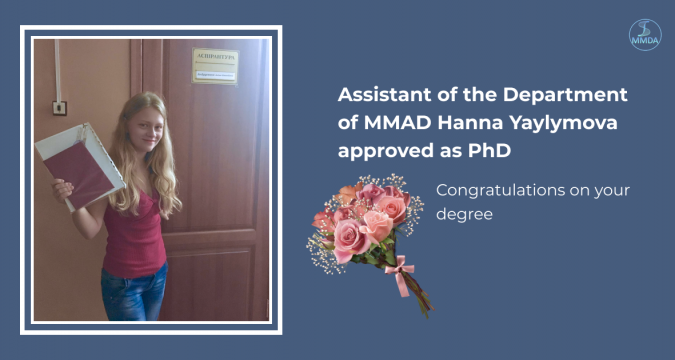 Congratulations to the employee of our institute on awarding the PhD degree!
On June 17, 2021, Hanna Yailymova defended her Doctor of Philosophy in Applied Mathematics DR№002728 (MES Order №1017 of September 27, 2021) on the topic «Modeling of environmental processes based on a two-step symmetric difference algorithm and satellite data» at the Department of Computational Mathematics, Taras Shevchenko National University of Kyiv.
We also congratulate the supervisors, including Doctor of Technical Sciences and Professor Nataliia Kussul.
By joint efforts we managed to carry out fruitful work and single out the most important theses. Despite the fact that the defense took place online, everything went at the highest level.
We hope that everyone will be able to reach the same heights as Hanna. The main thing is not to give up and confidently go to the goal.
Good luck in further achievements!