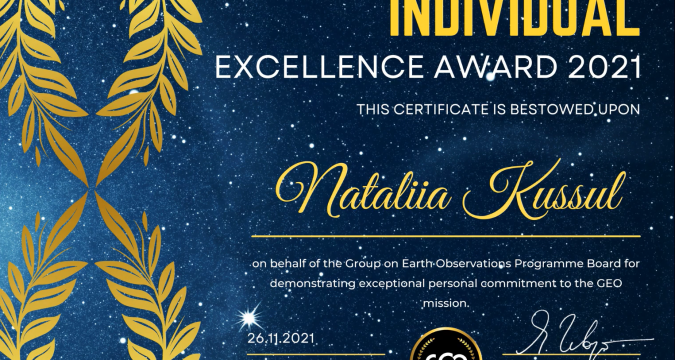 Professor of our department, Natalia Kussul, was awarded the honorary prize of the intergovernmental organization GEO (Group of Earth Observation) for outstanding personal contribution to the activities of this organization – GEO Individual Excellence Award 2021.
The award ceremony took place today, November 26, as part of the next Plenary Week (GEO-17 Plenary). In recent years, the staff of our department, led by NM Kussul performed a number of works in international cooperation in the interests of the introduction of the latest satellite technologies in solving the problems of sustainable development and the creation of an international system of space observation systems GEOSS.
Congratulations and we wish you new achievements!