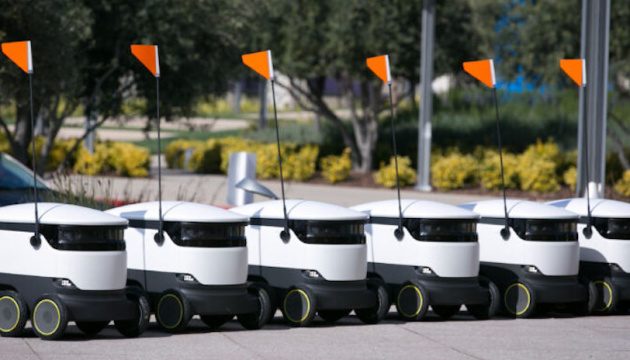 A group of 16 stand-alone robots from the Starship startup will deliver food from a cafe on the campus of Southern Methodist University in Dallas, Texas.
The works will be able to bring food and drinks «for a few minutes» to certain places, and the volume of cargo will not exceed nine kilograms per flight.
Orders can be placed in the application.
The robots are said to use artificial intelligence and sophisticated sensors to drive on sidewalks and around obstacles.
Starship says computer-based navigation helps robots capture the environment with an accuracy of up to 2.5 cm, allowing vehicles to cross streets, climb curbs, travel at night and work in the rain and snow.