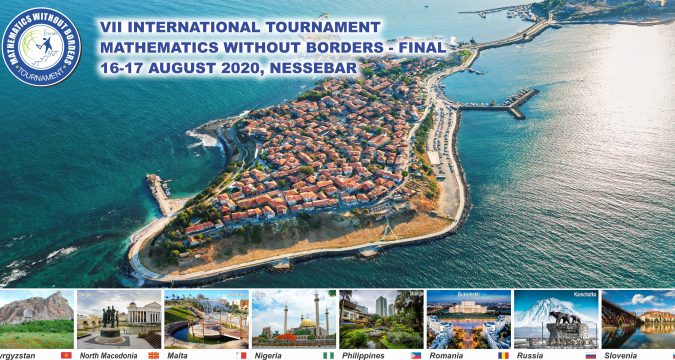 On August 16, 2020, the final of the International Mathematical Tournament "Mathematics without Borders" took place at Space Research Institute of NASU and SSAU!
At the beginning of the event there was a video greeting of the President of the Olympiad "Mathematics without Borders" Lyubomyr Lyubenov for all international participants.
This year the organizers welcomed participants from Australia, Azerbaijan, Afghanistan, Vietnam, Estonia, Kazakhstan, Kyrgyzstan, Macedonia, Malta, Nigeria, Russia, Romania, Slovenia, Taiwan, Turkey, Uzbekistan, Ukraine and the Philippines.
Due to the pandemic, the final was held in a non-standard format!
730 students from Bulgaria gathered for the final in Nessebar, while another 800 students from 18 other countries took part in the final in their home countries.
The results will be posted on the websites on August 17 at 16:00 Bulgarian time www.mathwithoutborders.bg та www.mathematicalmail.com.
We hope to cooperate in future competitions!