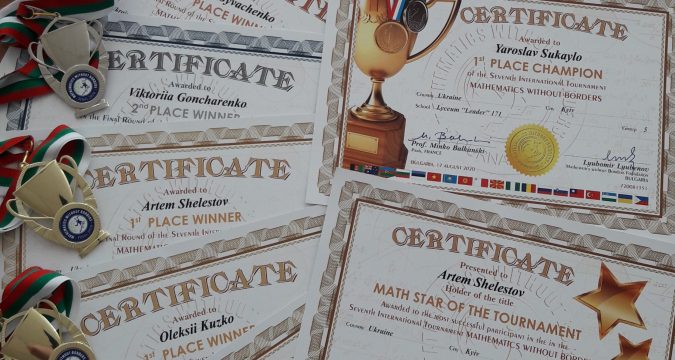 Today, September 10, 2020, Space Research Institute of the National Academy of Sciences of Ukraine and the Space State Administration of Ukraine received prizes of the seventh international olympiad finals"Mathematics without Borders".
This time, in addition to the classic 1st, 2nd and 3rd places, we have special awards: 1st Place Champion and Math Star of the Tournament!
Congratulations to the winners and participants of the final round and look forward to meeting you next season !!!