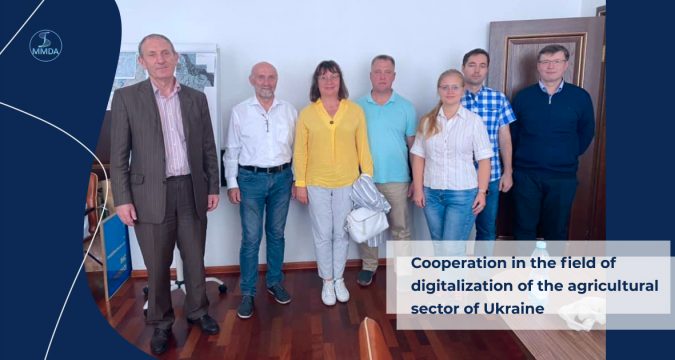 Representatives of our institute met with colleagues from the Department of Mathematical Modeling and Data Analysis of the FTI and the Institute of Land Management to discuss in more detail plans for cooperation in digitalization of Ukraine's agricultural sector.
In the context of Ukraine's integration into the world economic space, the agricultural sector is becoming a priority given the development potential and strategically important for the national economy. Today, the digitalization of the real sector of the economy is a basic component of the information economy and a determining factor in sustainable economic growth in general. That is why the integration of digital technologies in the processes of agricultural production should be a priority of public policy.
Our work in the field of geospatial analysis and satellite monitoring, as well as, not to forget, our projects within the
National Research Foundation og Ukraine on deep learning methods and models for applied problems of satellite monitoring and intelligent models and Intelligent models and methods for determining land degradation indicators based on satellite data will help us together with the expert competence of colleagues to develop Ministry of Agrarian Policy and Food of Ukraine, communities and throughout Ukraine.
Data mining is now used everywhere: in software, in the media, in business, in marketing, and in the analysis of the scientific literature, so we should not lag behind current trends in technology and should not even go with them in one leg. We must be ahead. And we will!
Follow the latest news on our website and social networks.