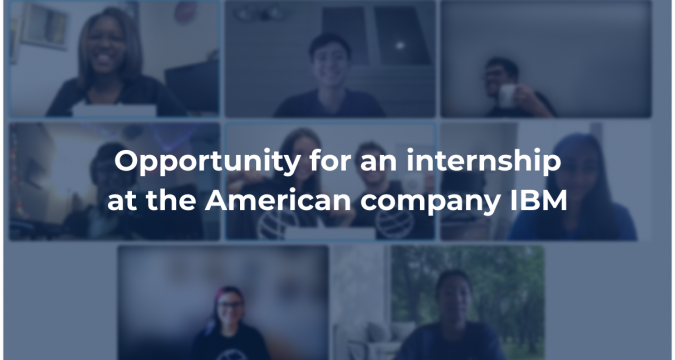 The summer of 2021 is over, which means that it is time for companies to think about recruiting interns for the summer of 2022 and start planning internship programs. One such company is IBM.
International Business Machines Corporation is an American electronic corporation, one of the world's largest manufacturers of all types of computers and software, one of the largest providers of global information networks. The corporation ranks sixth in the list of largest companies in the world. The headquarters is located in Armonk, New York, USA. IBM manufactures and sells hardware and software, services (hosting, consulting) in areas from mainframes to nanotechnology.
With a staff of 330,000 worldwide and revenue of $91 billion in 2005, IBM is the largest information technology company in the world.
No matter who you are — a developer, engineer or researcher — you can start building the future at IBM. Software developers will write code for a set of quantum software and cloud services. Engineers will promote the development of quantum computing systems. Researchers of quantum information will develop the field of research of quantum computing. Designers and product managers will make an important contribution to the quantum technology stack. Community Builders will support and develop the global Qiskit community.
The application should be submitted by Monday, October 18, 2021, to get a better chance of considering the candidacy. To learn more about the internship and how to apply properly — follow the link.
We believe in absolutely each of you and wish you good luck!